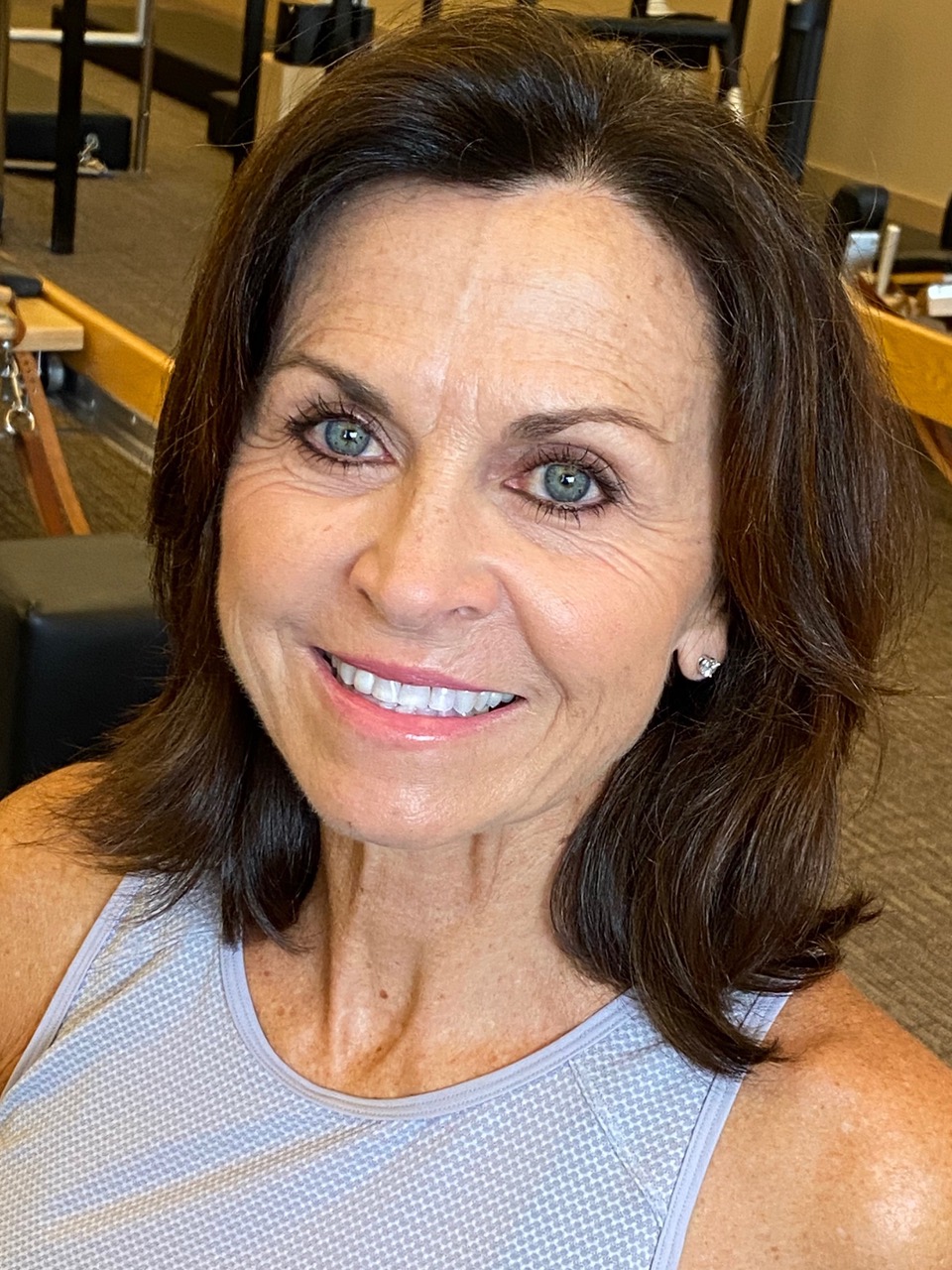 The Vertical Workshop Comprehensive Pilates Instructor Certification, Power Pilates Mat Teacher Certification, Emory University Health Coach Certification, University of GA Division on Aging Balance Coach Certification, American Red Cross Adult and Pediatric First Aid/ CPR/AED certification.
Janice Duggins
pilates instructor
After retiring in 2019 from a 32-year Insurance career in sales, marketing and corporate management, Janice immediately began working on her "second act" which she knew would include her love for Pilates.  Her lifelong commitment to physical fitness and desire to continue doing meaningful work, made her decision to become a certified Pilates instructor an easy decision to make.
Having witnessed her own personal transformation of greater core strength, flexibility, muscle tone and stamina, Janice is passionate about teaching Pilates so others may also experience physical improvements that will lead to a greater quality of life.  She believes the practice of Pilates is a lifelong exercise that will keep your body strong and help reduce the chance of injuries as we age.  Thus, making Pilates a wonderful compliment to any other sport or physical activity one may enjoy.